upcoming — current — past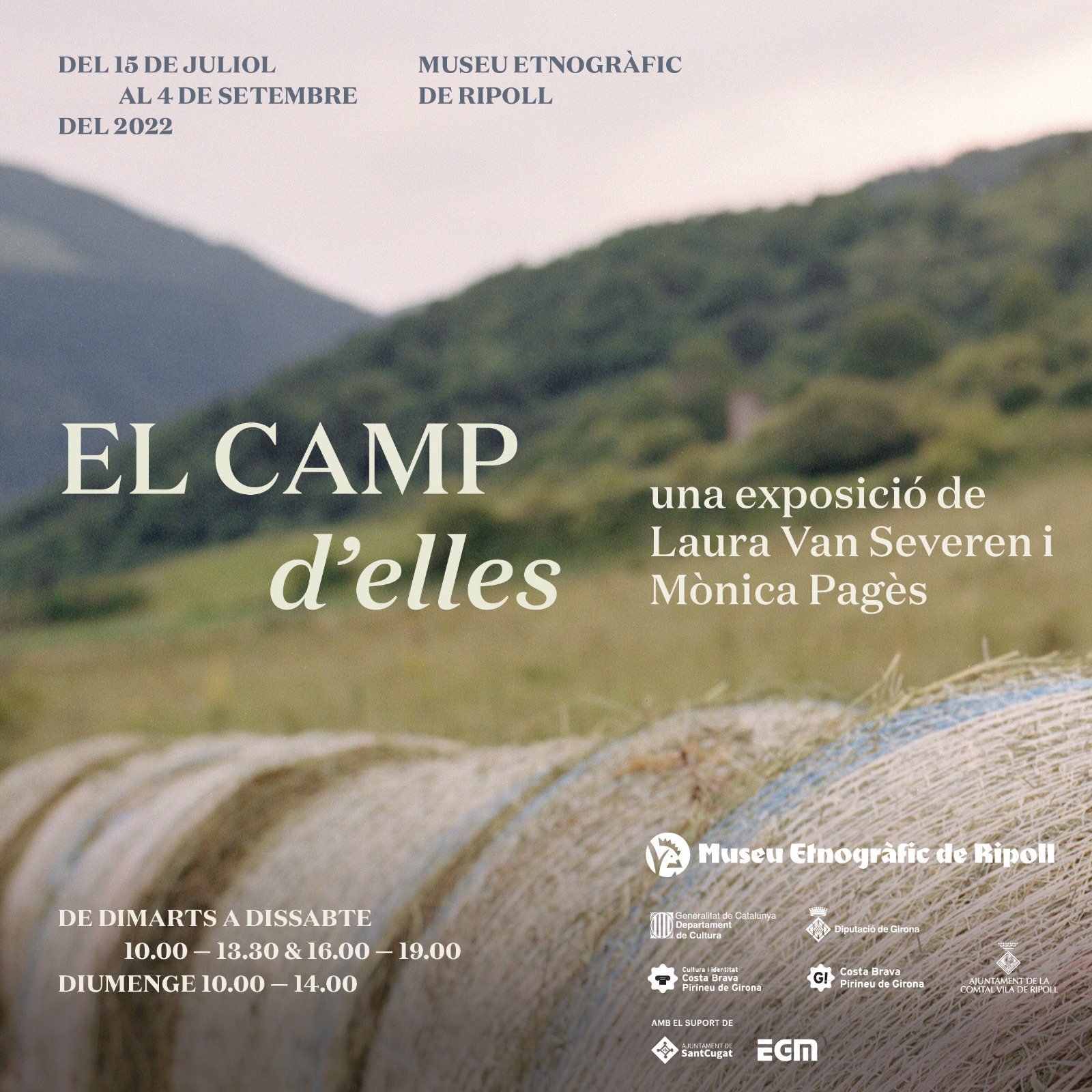 El camp d'elles
15.07—04.09.2022

Exhibition at Museu Etnogràfic de Ripoll (Etnographic museum)
Ripoll, Spain
Tuesday to Saturday 10.00—13.30 & 16.00—19.00
Sunday 10.00—14.00
Inauguration Friday 15.07.2022 at 19.00
_____________________________
LOOP Disseny i Circularitat


25.05—01.06.2022
Exhibition at
ABA Art Lab
Palma de Mallorca, Spain
12.00 to 20.00 (sundays closed)
Inauguration Wednesday 25.05.2022 at 20.15
Transformation, reuse and proximity are the main themes around which 7 days of exhibition, conferences, talks and screenings in Mallorca are centered.
At ABA Art Lab, the work of photographers Laura Van Severen, Jean Marie del Moral and Ricardo Cases will be shown alongside a display of objects and a soundpiece to create a conversation between design and art.
_____________________________
El camp d'elles
10.03—23.04.2022
Exhibition at Casa de Cultura,
Sant Cugat del Vallès, Spain
09:00 to 21:00 (sundays closed)
Inauguration Thursday 10.03.2022
19:00 debate with journalists and writers Taté Cabré and Mercè Ibarz, moderated by Mònica Pagès.
20:00 opening of the exhibition
_____________________________